Our Running Side...
Multiple RRCA Level I certified coaches and the only Level II certified coaches in New Hampshire.
NFLF was founded as a running resource business and we continue to provide the most comprehensive and experienced coaching for runners of all levels on the Seacoast of New Hampshire, Maine and Massachusetts. With our own training development program, we offer a unique training plan that will provide successful and healthy training. Our online training plan and log help our runners stay accountable and keeps their training specific to them.
For those seeking improved running form or reduced the injury risk, NFLF provides New Hampshire's only professional gait analysis system and certified gait analysis coach. Our ability to analyze every detail of running form and provide professional feedback and functional exercises, is a tremendous resource for runners.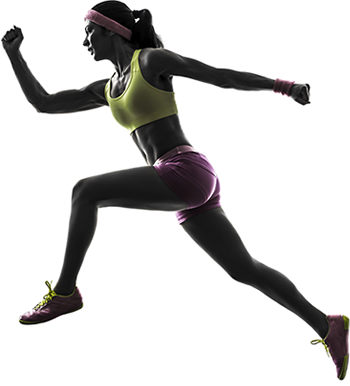 NFLR becomes NFLF
In 2016 NFLR co-founder and CEO coach Davis became a college student enrolling in the Health and Science program at Sandhills Community college (North Carolina). By 2018 coach Davis had his ACE personal trainer certification, formal education in health and wellness and a desire to expand the scope of No Finish Line Running. In December of 2018, NFLR became No Finish Line Fitness.
While continuing to be the foremost running resource, NFLF now helps all individuals with their strength and mobility. With the opening of the NFLF Fitness Center, located on Dover Point Road in Dover, New Hampshire, NFLF now offers personal and group fitness training. The NFLF approach is not for body builders, but for those who want functional strength, greater mobility, improved body composition or better fitness, and we offer the perfect setting and knowledgeable trainers to make it happen!

Mike Davis
-
CEO / Head Coach
mike@nofinishlinerunning.com
CEO and Head Running Coach began his coaching career over 10 years ago at a local running store, helping a large group of runners train for a half marathon. Mike went on to coach multiple training groups working with all level of runners. His message was simple: "Find enjoyment in your running and you will run for life!" Wanting to take his coaching to the next level, Mike went out to Denver Colorado and completed the Level I Road Runners Club of America (RRCA) certification. He has since followed that up with becoming one of the first RRCA Level II certified running coaches. After retiring from his 33-year career in the military, Mike completed the certification program for Personal Training through the American Council on Exercise (ACE). Adding personal training to NFLR has helped to merge stability and mobility with our runners to insure stronger functional running. To further help runners, in the spring of 2018, coach Davis completed his certification in Running Gait Analysis, through the Association of Clinical Excellence (Different ACE). Adding professional gait analysis to NFLR services, we can help all level of runners improve their running form, run more efficient and prevent injuries.
Coach Davis combines experience, knowledge, and technology to help beginners up to marathoners, run functionally and fundamentally strong. His passion for helping runners be technically strong, while embracing the spiritual side of running, creates a wonderful training experience. Mike continues to focus on education and is a firm believer in the science of functional running. When not running and coaching, Mike is a, father of 3, and a grandfather of 4. However, while Mike has many passions, his foundation is in his faith in God.
MORE