Good Day!
So, I am saluting you with "Good Day" as opposed to "Good Morning." I wrote a Coffee & Chat this morning, but after some pondering, I decided to scrap it and start over. Sometimes I just feel less than great about my chat.
Anyhow…
Yesterday was a beautiful day here in the Northeast and I was grateful to be able to enjoy it running along the Piscataqua River.
About 9 months ago, I shutdown my running and accepted I was done until after had hip replacement surgery. While that decision was easy because of the pain, it was not easy. Two months later (October), I had surgery to fully replace my left hip. Of course, because I think I am different, I believed I would be back running within 2 months.
Two months after surgery I attempted to run/walk, and it seemed to go well. The ensuing days stopped me in my tracks. Even walk/running was not to be at that point. The New Year came, and I continued to battle the ups and downs of consistent running. By mid-February things began to improve and I was recovering much better the day after my run/walks. In mid-March I successfully ran 23 minutes without walking!
I will not detail all which has transpired since mid-March, but yesterday I ran 36 minutes nonstop and much of it along the Piscataqua River. This was my third run of 36 minutes.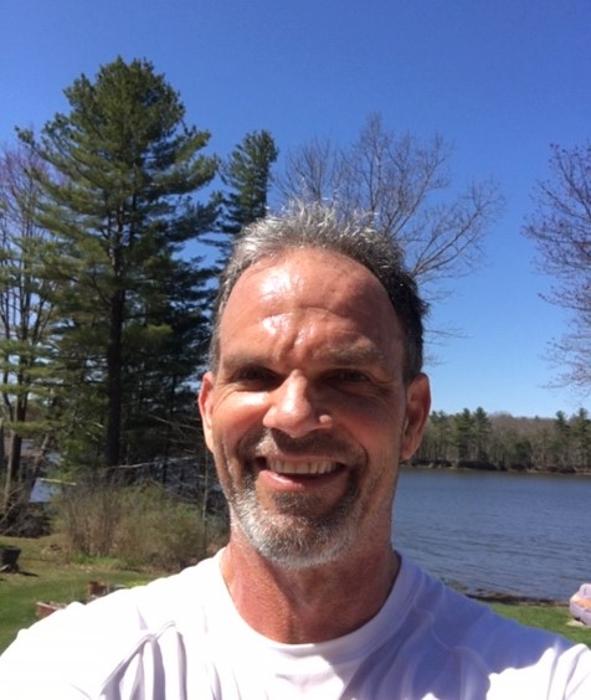 Non-runners hate hearing "only 5 miles", or in my case "only 36 minutes", however 36 minutes once was thought only to be a warm-up, now, 36 minutes feels like a half marathon! For the most part my hip feels okay, but cardiovascular wise, I feel like I am in terrible shape. Fact is, I may be in the best overall shape I have been in, in some time, thanks to my regular resistance and high intensity interval training (HIIT). However, cardiovascular wise, running is a whole different story. I have surely forgotten how difficult it is to start running and no matter how strong I am physically (and mentally), I cannot bypass the conditioning needed to run.
It is almost humorous as I run, I feel like I am going along at a fast pace, only to glance at my Garmin and see my pace is considerably slower than my perception. I am not concerned about pace, but it is very humbling.
As both a running coach and a personal trainer, I often tell the client, they must earn increases in either resistance (more weight) or longer duration of running. It is fair to say; I have not earned running 38 minutes yet. Believe me, I could push an extra 2 minutes, but until I am stronger at 36, I will stay right there.
When will I increase my time running? If I stay with my current training, I believe in a couple weeks I will be at 38 minutes. Does not seem like much, but looking back 9 months, I am grateful.
Now confident I can run 30-plus minutes, I am excited to invite anyone interested, to join me on Saturday mornings. I understand we are still somewhat locked down, but if we observe proper social distancing, running in a small group should be okay. If you are interested, please reach out to me at mike@nofinishlinefitness.com.
Something else to think about
In early June we will be starting a beginner/intermediate half marathon training group. If you can run 3 to 4 miles, this training will be appropriate. If you are further along in your running, but want to train, we will have some possible options for you. We will meet 2 or 3 times weekly, and train for the November 6th Seacoast Half Marathon. We will offer both in person and online training. I have coached numerous half marathon groups and I believe a half marathon is life changing. Start planning!
A bit late, but thanks for having joined me!
God Bless and Have a great week!
Mike
#Faithoverfear