Good Day!
This past week I traveled out to Colorado to visit my daughter and 2 grandsons. Sunday the temperature was 70 degrees in Denver. I got there on Monday and was welcomed with 8 inches of fresh snow and temps in the teens. Upon my return Thursday, my flight was delayed a couple hours because of the weather on the east coast. As I sat waiting, I was greeted by an airport employee who brightened my day immensely. Matilda won my heart instantly and validated however many dog treats they compensate her.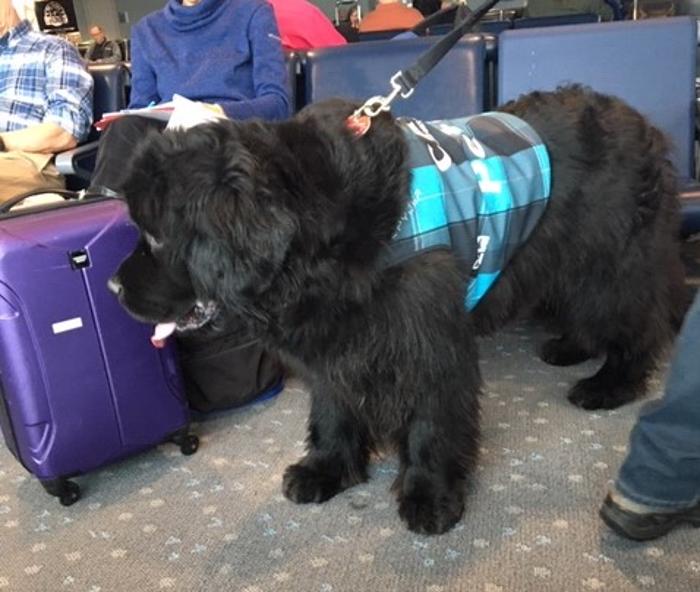 While I enjoyed my short visit with my daughter and children, I was happy to get back to New Hampshire. So much is going on with NFLF and being away really challenges me. People here about our unique training and are contacting us on a regular basis looking for personal training or help with their running. Even while I was out in Colorado, we received 3 requests from people specifically seeking our unique training. In 12 months' time, word of mouth has certainly gotten around and the results have be amazing!
Tuesday February 18th at 5:30 we will begin an 8-week small group training class. The size is limited to 8 people, so we can provide the best possible training. Other unique aspects of this class will be the incorporation of informational sessions along with binders filled with material discussed in each session. Each week will have a great workout, with every other having a short session on subjects which will help you in your fitness and health journey. We will also be incorporating MyZone technology into the workouts, so people can see the benefits of this amazing tool. We are really excited about this class. To register, just go to www.nofinishlinefitness.com. If you have any questions, contact us at info@nofinishlinefitness.com.
Over the past week I worked on a new high intensity interval training (HIIT) workout for myself. Yesterday I was able to do the workout and I must say it was every bit the intensity required for a HIIT workout. Now having done the workout, I will tweak it a bit. A true HIIT workout requires a high level of intensity, and I believe I hit that part, but I need to move some exercises a little further apart. Once I am happy with the workout, I will offer an opportunity to anyone who is daring, to come try the workout with me. For sure a waver will be signed!
Well I am off to a Jack & Jill baby shower (who ever came up with such a thing!). Have a great Sunday and an even better week!
God Bless
Mike
Faith over Fear