Good morning! Grab some coffee and pull up a chair.
Last week I chatted about my need to embrace March instead of bemoaning it. Well, I am here to tell you, March has been awesome!
Awesome? The temps have been frigid, and the winds crazy enough to knock out power. Read on…
Battling through…
Thursday after our last morning client, I was prepared to head home, eat, relax, and then run for 50 minutes. After some contemplation, I instead chose to run immediately from the Center. The winds were crazy, and the chill was biting, however I focused only on getting my run done.
The run itself was difficult from the beginning, but I stayed focused on running at a conversational pace, knowing my only goal was 50 minutes of moving my feet. Thanks to my lack of nourishment and some strong winds, conversational pace was quite slow and challenging. Runs like this are when I wish I had someone with me to actually carry a conversation with! I will not lie and say it was a fun or a good run, but when I was back at the Center, I felt awesome for having done it.
Next battle…
Friday, I checked the weather for the weekend and saw my Saturday run would not be in the best of running conditions. Again, winds would be high, and the temperature would be frigid! Various thoughts went through my head, but I choose to tell myself it would be one of the last winter type days I will have to run (hoping).
Yesterday I had to meet someone at the Center at 8:00 AM to give them their jacket and then I was headed back home to have something to eat and relax before going back to the Center for a session. As I headed back home, I gave thought to getting my 70 minute run done immediately, as opposed to waiting till later. I even decided to leave it to the temperature. If the outside temperature reading display on my vehicle would go from 15 to 18 degrees before I got home, I would run. The temperature display in my Highlander did not as much as go up 1 degree!
I went running…
With a windchill much below 15, winds blowing trees back and forth, I grabbed a quick bite of Greek Yogurt, some proper running clothes and hit the road. I could have easily made a case for not having enough time (11:00 client session), but I knew if I got moving, I would have enough. While it was windy and cold, it was not as difficult as Thursday's run.
Last Sunday I ran 70 minutes and by the grace of God I somehow ran 7.2 miles in 70 minutes (9:47 pace). Yesterday, my results were quite different. In the 70 minutes of running, I covered 7.0 miles. I will not lie and say I was a bit disappointed that I was not even close to the 9:47 pace, but I believe 10:00 pace is right and better for me.
Chronicling my running is not really my intent, but encouraging you is my goal. People often tell me that I should be able to get my running and strength training in, as I work at a gym and have time to workout. Yes, that is true, but I struggle with exercising as much as anyone. Running does not come easy as I am not a naturally good runner and strength training is hard and not something I get excited about. However, between understanding the benefits of these fitness activities, both physically and mentally, along with my goals, I am able to motivate myself. I wish it were easy, but I am pretty sure it will never be. So, attitude will always be the deciding factor for me.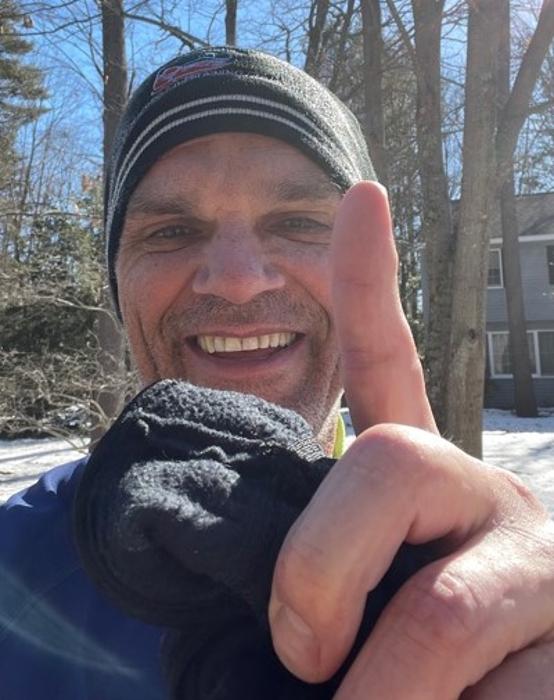 The Spring NFLF Team Challenge
Tomorrow we will kick off our nearly 2 month MyZone Team Challenge. Our goal is to use challenges to encourage clients and even non-clients to get (or stay) fit. Check out this link for more info: https://nofinishlinerunning.com/march-april-myzone-challenge. While we are kicking off tomorrow and it requires a MZ3 strap, we can get you a device and workout getting you into the Challenge.
We are also providing a weekly running plan to train for the September White Mountain Milers Half Marathon (or 2-person relay). Here is this weeks training:
Run #1: 50 minutes running @ conversational pace
Run #2: 55 minutes running @ conversational pace
Run #3: 65 minutes running @ conversational pace
*You can be run/walking these times
Hope you are having a great start to your March! Attitude is Altitude!
God Bless!
Mike