Good morning
This morning I am up and at it early, as I am headed to Massachusetts for TRX training certification. I am really excited about adding this certification and more importantly gaining the knowledge. As a personal trainer, I continuously seek out what tools are available to help train people effectively. It has taken me some time, but I have finally embraced the benefits of utilizing suspension and body weight. A couple years ago I remember my wife talking about TRX and I really did not give it much consideration. Even as recent as last spring at the IDEA Fit conference, I stayed away from any sessions related to TRX. To be truthful, it was not that Kathy did not make a good case for the value, or the opportunities at the conference did not sound interesting, I was fearful of the complexity of suspension training.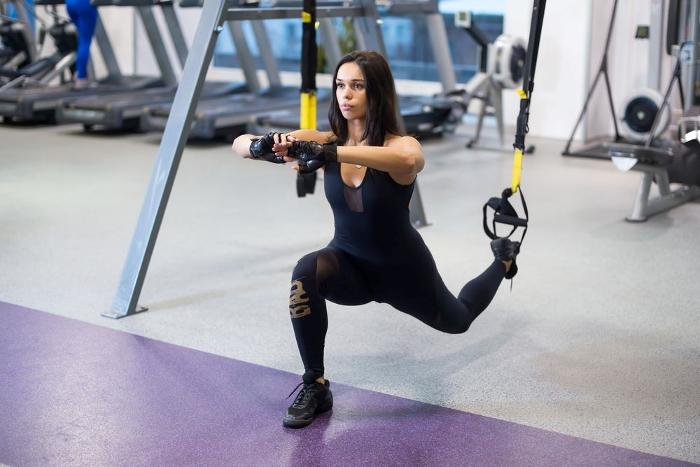 Fast forward nearly a year and instead of glossing over those articles on TRX, I read them and found the idea of suspension training (TRX) fascinating and now it had my attention. I then talked with a TRX group instructor at the YMCA and she repeated much of what my wife had espoused a couple years ago. I will not say I am not still a bit nervous about learning how to teach it, as I have no experience with even using it. However, I feel like I have gained enough overall experience as a personal trainer that I can get the training and in turn utilize it help others.
I was sent the course material in advance, along with various workouts and after spending some time studying it, I am excited to get certified and proficient. Already the Portsmouth YMCA folks want me to start small group TRX classes, so after getting the knowledge, I will have opportunity to gain experience. I would not recommend jumping in the first class I teach, but the ones to follow should be pretty cool. Knowing I was taking this course, I purchased 2 TRX systems and over the coming weeks I will be setting up the anchors in the NFLF Fitness Center. My goal is having 4 to 5 TRX systems for the Center and work with individuals and small groups. Interestingly, during my information gathering I found there are only few certified TRX trainers around the Seacoast area, and most those who train with it, are getting their training from You Tube. I am really excited about being able utilize suspension training as I believe it will benefit all the people we work with at NFLF.
Time to get on the road! Enjoy your day be happy!
God Bless!
Mike